HOME
/ CURRICULUM / STUDY ABROAD PROGRAMME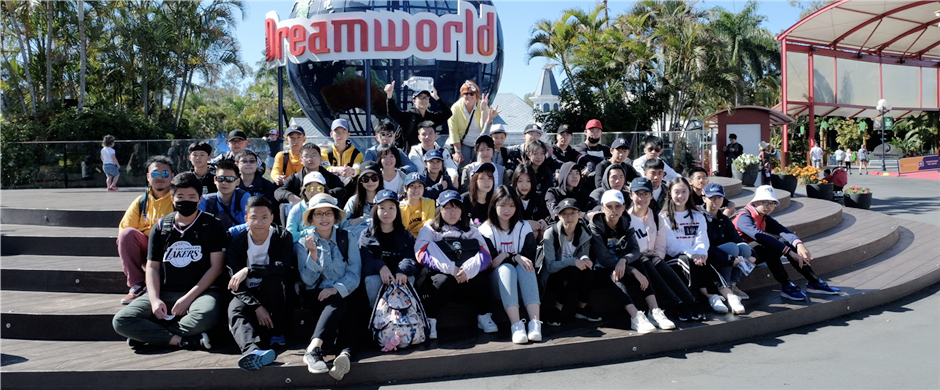 Location
Brisbane, Australia
Who is eligible
ULC G9 students
Time of Year & Duration
August-September, 7 weeks
Course Content
Introduction of preparatory course
Six-week integration academic course
Sightseeing tours on weekends
One-week survival training Camp
The characteristics of the Study Abroad Tour
Integration classes with local students, including humanities, arts, language and sports.
Independent advanced English classes are set up to improve reading and writing skills.
Students stay with local host families, where they can enjoy all the warmth and comfort of a family setting, while experiencing the western culture through direct involvement, regular interactions, and interpersonal communication.
Throughout the entire trip, students are led, guided, and assisted by the ULC teachers.
Students participate in the local survival training Camp as well as travel with host families, which exposes them to a deeper understanding of Australian customs and social life.
Course Background
The world in which we live is rapidly and consistently changing. Globalization, characterized by the increased mobility of people, technology, fiscal resources, ideas and knowledge is the world of the present for our students but also of their future.
Choosing the right pathway from secondary school to university is an important decision as it forever shapes future careers, and with this in mind, we have created a partnership with our sister schools, the Study Abroad Program in Brisbane, Queensland, Australia. At the Daisy Hill Campus, the International Preparation Program facilitates students' successful entry into international universities for further study abroad.
This program helps ULC students to meet academic entry standards and develop study, language, and cultural skills. This ensures a smooth and successful transition to their study abroad university experience.
To assist with studies and ensure that the time spent by our students is productive and fulfilling, we, along with JPC, offer a full range of support services including orientation programmes, English language tuition, academic and vocational counseling, and assistance with Homestay accommodation. While academic success is vital, the personal welfare of our students is just as important to us.
From our Students
"We did not have the confidence to talk to teachers and students when we first arrived in Australia, although our English level are quite ok in China."
"Fortunately, each of us had one assigned buddy from school."
"They enthusiastically and amicably brought us to their friends, took us to classes, participated in extracurricular activities, and also invited us to their birthday parties. It really helped us to adapt the environment very quickly."
"It seemed that we did not take too many academic courses, but we actually studied every moment when we were together with them."
"A few months passed, we not only communicated with each other in classes, but also chatted daily, laughed, and even understood Australian slang when they quarreled with each other. This cultural experience and integration is very invaluable."